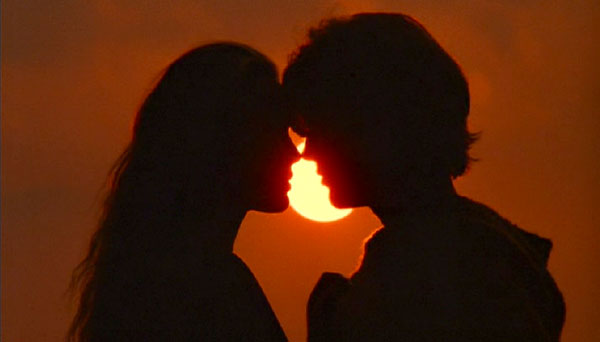 Being deeply loved by someone gives you strength, while loving someone deeply gives you courage.
Bible says,
Love is patient and kind,
it is never jealous,
love is never boastful or conceited,
it is never rude or selfish,
it does not take offence,
nor is it resentful.
Love takes no pleasure in others' sins but delights in the truth; it is always ready to excuse, to trust, to hope and to endure whatever comes.
Love does not come to an end. There are three things that last, faith, hope and love and the greatest of these is love.
Am not broken, am not numb,
Am not tired, am not quiet,
Am too much in love, too much into you,
And am very much scared of not being with you.
Nothing can take you away from me,
You are here, within me,
The world is blind if it cannot see,
But who cares, I know you belong with me.
The truth is that its killing me, this life, this place,
It's so barren, so pale, the air is so silent
It doesn't touch me, it's not passing through my hair
My heart is screaming, but my mind warns, 'you dare!'
I promised to be strong, I promised to take care
I promised not to cry, at least make it rare,
But I didn't promise to breathe, without you,
I didn't promise to stop dreaming about you.
I remember your words, your promise that you'll never leave
Your love is pure; it's all what I have, all I believe,
It's what I was born for,
It is what I am made for.
You are my umbilical to live,
You are the one I bow to,
Your love is my heartbeat,
Don't let it stop; your love is what I need.
I don't wanna be just a friend ,
No, it can't, it cannot happen,
I want you, I want you to want me,
I want things to be back, I want you to be here,
I want you to hold my hand and say you'll be there.
I want you to fall in love with me again,
I want to have you back in my life,
I want you to tell me, without me you can't live!
I want you to say, you do love me.. you always did.
I still can't believe that we stand on this turn,
The turn that life took all of a sudden,
I can't believe that our grip was so weak,
We walk on the same road, not together, the nearness is bleak.. 
Time heals, but it erases as well,
You left, left me in tears,
Said that you'll come, come back soon,
My wait has begun, my soul awaits from sun to moon.
I do not expect, I hope, all will be good,
But the fear deep inside kills, for the worst I am not prepared.
I hope the old times will be witnessed again,
With you I wanna live, live long and not die,
I hope all this is not real…
I HOPE IT'S NOT A GOODBYE!! :'(